COTF was founded in order to:
Engage in scholarship and clinical research in order to develop and disseminate occupational therapy techniques and practice for the effective treatment of occupational dysfunction.
Make the benefits of this work available to underserved populations of children and families especially those unable to pay for therapy through their own funds, through insurance, or through social benefit programs
OFFICERS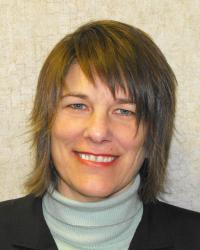 President of the Foundation, Deborah A Whitcomb, MBA, MS, OTR/L
Deb is an alumna of Boston University at the Masters level from both Sargent College of Rehabilitation Science and the Graduate School of Management, has been at the forefront of developing programs and corporations that have successfully expanded access to occupational therapy and related services and integrated the provision of care across traditional boundaries of discipline and organizational setting. She is the current President and CEO of Cincinnati Occupational Therapy Institute, Inc, a large private practice of occupational therapists.  She serves as the co-Chair of the Cincinnati District of the Ohio Occupational Therapy Associationand on the Advisory Board for  Xavier University's occupational therapy department. Deb is the recipient of the American Occupational Therapy Foundation/Patterson Foundation Community Volunteerism Award.  She has also been awarded the Affiliated Faculty Award at Xavier University.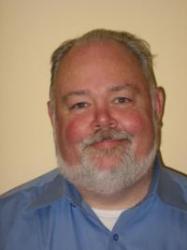 Secretary/Treasurer, Michael G.Dixon
Michael has been serving in positions of financial leadership for cutting edge nonprofit organizations for over 30 years. He has served as the chief financial officer for a variety of organizations in Boston, Massachusetts involved in mental health, special education physical medicine and rehabilitation. He served as the principal investigator for a grant funded project demonstrating that school aged children traditionally assigned to separate special education programs could be integrated into community schools. He was recognized by the Governor and Legislature of Massachusetts with a proclamation declaring "Michael Dixon day" for his contributions to addressing an epidemic of adolescent suicide in Boston where he served on the Mayor's taskforce.  More recently, he has served as the Director of Business Affairs for the University of Cincinnati's College of Medicine's faculty practice plan in Pathology and its Cancer Center. He represented the University to the Ohio Partners for Cancer Control (OPCC), was elected to the Executive Board, and chaired its Resource Committee. He also served as one of the OPCC's representatives to the state's Taskforce on Chronic Disease Control.
Make A Donation
Donations to COTF's general funds:
Use the button below to make a donation.  In the past, funds have been used for scholarships for children to attend occupational therapy groups, for free workshops for parents, and for making a home accessible to a family with three of its five members experiencing the effects of a debilitating and progressive disease. 
We anticipate future donations being used for similar projects as well as a new program that will be a collaborative involving occupational therapy, mental health services and speech therapy for children who have experienced complex trauma.
Use IRS Form 990-PF