The Sensory
Processing
Experts
Welcome to COTI
Cincinnati Occupational Therapy Institute is a therapist owned private practice providing occupational therapy services to children and adults. It is one of the largest occupational therapy private practices in the United States. COTI specializes in sensory integration and works with individuals with sensory processing disorder or other related problems including gross motor and fine motor problems, handwriting problems, difficulties with activities of daily living, sensory modulation disorders, behavior issues, self regulation problems, and difficulties with attachment. The occupational therapists at COTI work with individuals with Autism Spectrum Disorders including Asperger Syndrome and Autism, as well as many other diagnoses.  Some of these disorders are:
ADHD
Anxiety Disorder and other mental health problems
Asperger Syndrome
Autism
Developmental Delays
Down Syndrome and other chromosomal anomalies
Learning Disabilities
In addition to our pediatric clinic locations, we also provide occupational therapy services in schools and other settings.
About COTI
For over 30 years, COTI has been Cincinnati's expert in the field of occupational therapy. The largest occupational therapy private practice in the area, COTI is owned and operated by therapists. LEARN MORE…
Families & Individuals
Here at COTI we are focused on finding solutions for those problems that are most concerning to you and your family. Click here to learn more about the intake process and how to start receiving services for occupational therapy and/or speech therapy. LEARN MORE…
Just For Kids
Do you know what your therapists favorite activities are at COTI? Click to learn some fun facts about your therapist! LEARN MORE…
Professionals
COTI is committed to providing the highest quality occupational therapy services to all the people we serve. Here you can explore what occupational services can do to improve your patient's, client's, or student's quality of life through improving their participation. LEARN MORE…
News & Announcements
Yoga for Sleep classes at COTI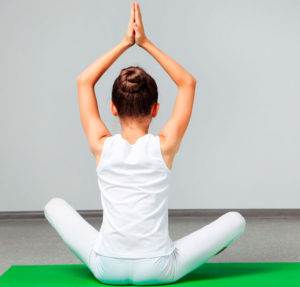 This 50 minute yoga group is led by Rachel Bonar, a Certified Occupational Therapy Assistant and Registered Yoga instructor.  Each class will focus on calming yoga poses and breathing techniques that can be used as a part of your home bedtime routine. No prior yoga experience is necessary to participate in this group. Check out a detailed flier of the classes here!
Classes are offered on the following Saturdays:  June 22nd, July 13th, and August 10th
—9am Parent and Child group, Ages 3-5
—10am Children, Ages 6-8
—11am Children, Ages 9-12
For more information or to register for any of COTI's groups, please call the office at 513-791-5688.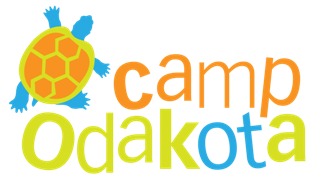 COTI's Sensory Friendly Day Camp
Odakota is Sioux for "friend" and Camp OdakOTa is the place to make new friends. Our camp is designed to provide the support needed to help children with sensory processing disorders develop meaningful relationships and have fun.
Click here for more details on Camp OdakOTa!

COTI's Summer Sensations
Our summer groups meet weekly and are designed to make learning new skills fun!  This year, our groups work on skill development in:
fine motor abilities
prewriting skills
handwriting
social skills
food exploration
Click here for our Summer Sensations brochure!
A Few Words From Our Parents
"After my son was diagnosed with sensory processing disorder and extreme fine motor difficulties we found COTI and have seen wonderful results as well as received suggestions for home life (whether it be activities, reading, books to look up, games to try, handwriting programs to research, etc.) Our therapist is always warm and plans our sessions to keep my son confident yet still challenged . She's willing to address any questions or concerns we have -it's been a great experience that my son looks forward to weekly."
A Few Words From Our Parents
"My daughter has been going to COTI for almost three years. She has had some sensory processing issues, anxiety, and ADHD. While we only meet with our therapist for an hour each week, I find it's as much a teaching session for ME as it is for my daughter. I'm given ideas and strategies to help cope with some of the extra energy and anxiety that come with all of life's adventures. Our therapist has also been gracious in communicating with our daughter's teacher since we've started kindergarten this year. That's certainly not something she has to do, but we value her input as she's been able to observe just how far our daughter has come."
A Few Words From Our Parents
"After OT and PT with Help Me Grow we transitioned to COTI with incredibly successful results. The staff were the most knowledgeable and qualified to care for sensory issues in the city. They were able to identify and treat our daughter and coach our family for the most effective and ongoing outcomes. The size of the office and convenient locations are helpful for families. I wouldn't hesitate to recommend COTI on the top of my list for services."